About Us
Welcome to ADS, the professional's first choice in Hi-Tech dental products.
This one-stop-shop allows you to buy the best products at the best price.

We are proud to be the official distributors of:

mySmileSim.Dental "the best marketing magnet"

clearOzone - Water and Air Ozone Generators

Cyberdent Dental Labs
For great quality! - For great service! - For huge reductions on your lab bills!



Simply place your order online and ADS will do the rest.
Efficient order processing and delivery are hallmarks of our service and our state of the art website provides you with updates, via email, on the status of your order.
We welcome your feedback.
As ADS is growing all the time, we are always looking for new suppliers.

We also appreciate hearing from our dentists about the products they would like us to source.
A Marketing Magnet for Your Practice
ADS has been appointed as a Preferred Supplier of MySmileSim which is a unique promotional tool for your practice with the following benefits :-
A point of difference that other practices cannot match
A modern and relevant way of marketing via social media
Promote valuable discussion with existing patients about their cosmetic options
Attract new patients
Add value to your current website traffic
Encourage Word-of-mouth and online referrals
All this without requiring any substantial time commitment from you
PROMOTION
Successful marketing is about standing out from the crowd. It is creating a compelling and engaging message that holds the attention of people and that is almost irresistible. It's tougher now than ever before to achieve this given the increasing competition as a dental practice and the overload of marketing messages to which people are exposed today.
This is why mySmileSim is such a powerful tool.

It is unique.
It is engaging.
And it can deliver an amazing ROI.


Features & Benefits

Marketing Magnet
mySmileSim.Dental is an exceptional, digitally- based tool for the promotion of increased high – value, super profitable dental services.
Successful marketing is about standing out from the crowd. It is creating a compelling and engaging message that holds the attention of people and that is almost irresistible.
It's now tougher than ever before to achieve this given the increasing competition as a dental practice and the overload of marketing messages to which people are exposed.
This is why mySmileSim is such a powerful tool.
It is unique. It is engaging. And it can deliver an amazing ROI


Now, with no development cost or any upfront expenses, you can offer your existing patients as well as the general public the opportunity to download a free App on their mobile device that lets them take a selfie which gets sent directly to your practice.
You can then use our user-friendly online simulation tools to send back to them a mock-up of how they could look once their smile concerns have been addressed.
If you prefer, you can send the case to our bureau to do the simulation for you, which only needs your final approval to send back to the patient.

mySmileSim IS USED PURELY TO GIVE THE PATIENT A GOOD IDEA OF HOW THEY COULD LOOK IF THEY HAD COSMETIC DENTISTRY – GETS THE CONVERSATION STARTED COMFORTABLY
Free App for the public – Branded to your Practice
mySmileSim.Dental unlocks a new, modern, digital patient experience in the convenience of the patient's home without the need for a visit to the dentist via a free App available on the Apple App Store and the Android Google Play Store.
The App allows the patient to see how much better they could look if they had any concerns about the condition of their smiles.

SOCIAL MEDIA FUNCTIONALITY TO ALLOW YOUR PATIENTS TO SHARE THEIR SIMULATIONS WITH FRIENDS AND FAMILY

Simulation Software (Can be done anywhere, anytime)
mySmileSim.Dental includes ready-to-use Digital Smile Simulation software for the dentist, encouraging new and existing patients to make appointments and accept their treatment plans for high value cosmetic dental treatment, thereby driving revenue higher for the dental practice.
A great way to start a new conversation with patients, the affordable mySmileSim.Dental subscription model brings the dentist the ability to explain a patient's options on a personal level using their own face, creating efficient communication, fast treatment planning and a significantly increased level of appointments.
In addition to securing new patients, mySmileSim.Dental is especially effective in reactivating inactive patients and also in adding value to regular patients who are shy to talk about their cosmetic concerns.
Bureau Service
For dentists who do not wish to do the simulations in their surgeries, mySmileSim.Dental offers a simulation service bureau which will do that for them at a very nominal cost.
Public Website for attracting new patients offering free simulations
A FREE CHATBOT TO CAPTURE ENGAGEMENT FROM YOUR OWN WEBSITE AND ENCOURAGE THE VISITORS TO SEND IN THEIR PHOTOS TO BE SIMULATED
Posters for waiting Room
Pre Prepared email invitations for new and existing Patients

Social Media Marketing
Dentist can advertise on their Social Media and any new enquiries are linked to the your practice
Dentist can use our link for a Chat Bot which invites patients to send Photographs showing concerns that they may have in respect of their smile
Attracts New patients pre-qualified for Finance
Attracts New Patients pre-qualified for Cosmetic Dentistry


Benefits of mySmileSim.Dental

INSTANT ACCEPTANCE BY PATIENT

INCREASES YOUR CONVERSION RATE

INCREASES PATIENT CONFIDENCE

PATIENT ENGAGEMENT AND LOYALTY

CAN SAVE TIME ON WAX UPS

QUICK RETURN ON INVESTMENT

A FREE LANDING PAGE LINKED BY QR CODE
Click HERE to Register
Face Masks
Available now at a fantastic price.
TGA Approved KN95 Protective Masks for only
$1.60
per unit (in packs of 20)
Shipped to your surgery for $9.95 per order
Free shipping for 10 or more packs
How many packs of 20 would you like ?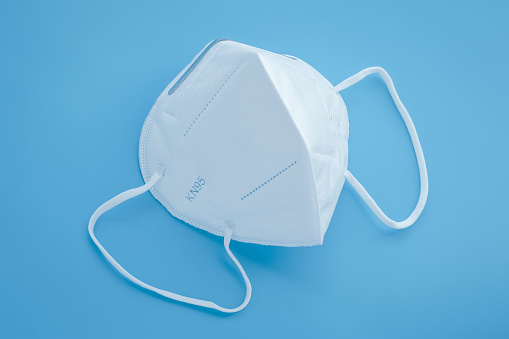 We also have N95 Protective Face Masks available for
$3.75 per unit
in packs of 20.
How many packs of 20 would you like ?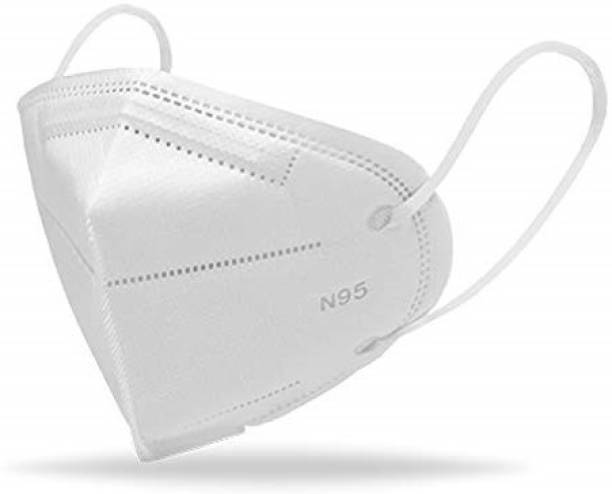 ADS-Cyberdent Dental Lab
Cyberdent's 30 years of Dentistry and CAD/CAM experience allows us to bring our customers into the digital age with a focus on quality and affordability.
Cyberdent offers a full laboratory service covering fixed and removable prosthodontics, orthodontics, orthotics and sports mouthguards.
Whether you're using PVS impressions or an intraoral scanner, our easy-to-use RX portal will keep you up to date with your cases as they progress through our laboratory.
Click Here to view the Price List
Click Here to Register for instant account setup
Click Here for case submission

PENTAX LOUPES

The PRISMVUE loupes are prismatic loupes incorporating PENTAX's unique deflection prisms and offer the surgeon with bright magnified view of the operation field while maintaining upright posture and facing forward.
It prevents the user from needing to hunching their neck and back forward.

PENTAX's unique and sophisticated design provides a bright and wide field of view. The upright posture facing forward during operation prevents the user's head from interfering with the surgical lights and ensures a bright field of view at all times.

Our loupes allows the user to switch easily between magnified and actual size view by just moving the head and only from the movement of the eyes. This allows stabilization of the magnified viewing position.

Book a demo today by clicking HERE
All prices are listed excluding tax. Tax will be added at the cart depending on your tax zone and country.
Perfect for the savvy dentist


clearOzone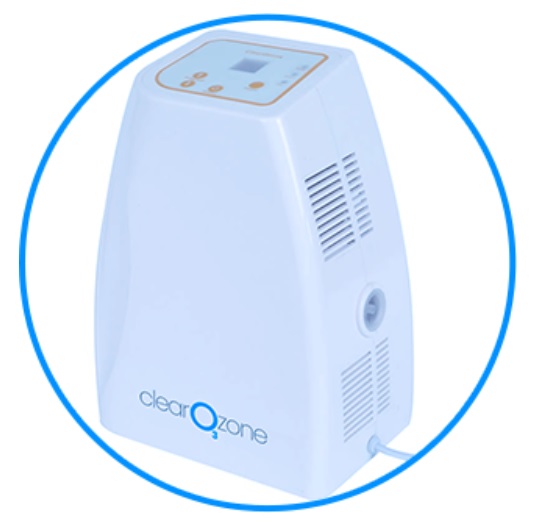 Why ozone?
Ozone has been used successfully for the treatment of various diseases for more than a decade. Its unique properties include immunostimulant, analgesic, antihypnotic, detoxicating, antimicrobial, bioenergetic and biosynthetic actions.
Its atraumatic, painless, non invasive nature, and relative absence of discomfort and side effects increase the patient's acceptability and compliance thus making it an ideal treatment choice.
Ozone therapy can be defined as a versatile bio-oxidative therapy in which oxygen/ozone is administered via gas or dissolved in water or oil base to obtain therapeutic benefits.


What's so special about clearOzone?


ClearOzone connects to mains power and generates ozone gas immediately.
The faucet ozone injector included with the system can be connected to any tap to rapidly produce ozonated water.
This means you can get all the benefits of ozone in your practice without having to wait, at a surprisingly affordable price.
Ozone kills bacteria, viruses, mould, mildew, spores and cysts.
Ozone eliminates chemical contaminants such as aldehydes, which can be emitted from panelling, carpets, insulation, paints, stains and plastics.
Ozone eliminates odours from cigarettes, cigars, pets, nappies, mildews, musty/stale smells, airborne mould, food, locker room, shoes, human scent and more!
Experience ozonated water and air at the touch of a button…
Perfect for the savvy dentist, discover revolutionary technology that's rapid and reliable, and won't break the bank
Take advantage of Ozonated water/air at your fingertips, perfect for use in modern dentistry including:
Infection control

Bacteria free water

Hand Wash Sanitation

Disinfecting working surfaces and chairs

Sterilising Dental unit water bottles

Used as a mouth wash rinse

Reduction of biofilm in the dental line
Ozonated water is bacteria free and a powerful disinfectant ideal for:

Office air treatment

Removes mould and odour in basements

Removes food odour such as onion, spices burnt oil etc. in kitchen

Kills bacteria in water and air

Portable drinking/camping water

Removes biofilm and sanitises water
In large and small fish tanks, makes water crystal clear

Air treatment, kills bacteria and reduces pollen

Removes smoke and smoke odour right away

Ozonated water prolongs the life of cut flowers in vase
Air Treatment Applications:
ClearOzone can be used to destroy airborne odours caused by such things as wet carpet, mould and mildew, pet odour, pollen, smoke, chemical odour, pain odour and fire damage. Simply use the timer settings on the purifier to select the duration of ozone treatment.


DISCLAIMER:
ClearOzone is TGA approved for producing ozonated water/air. As it is a new product to the market, clearOzone does not yet have any completed clinical studies demonstrating its specific efficacy. However, there are numerous studies (refer to the resources page) that demonstrate the efficacy of ozonated water/air in a wide range of clinical settings.
Ozone Infection Control
Ozone Infection Control


Since 1988, BES Group has been the global leader in electrolytic technology. Converting water to ultra pure activated-oxygen gas and hydrogen gas is our core technology. Series products include Food Safety & Sanitation, Healthy Environment, Clean Water, and Sanitation & Wellness. All products and components are tested for high performance, safety, and reliability with required certifications from government agencies and leading 3rd party labs.

Download the ozone product range brochure
Fotona Dental Lasers

The highest performance, best made laser systems in the world

With over 50 years of experience in laser technology, Fotona is recognized as an industry leader in developing innovative medical laser applications, working closely with top universities and research centers around the globe.

Visit the Fotona international website

Fotona was the first manufacturer to introduce two complementary laser wavelengths (Er:YAG and Nd:YAG) in a single system (Twinlight, 1994) and the first to develop a dental laser that outperforms a conventional rotary drill (Fidelis Plus II, 2004). The company's revolutionary LightWalker® AT system, introduced in 2011, is the world's first scanner-ready dental laser as well as the first to utilize QSP (Quantum Square Pulse) technology for ultimate precision and performance. In 2019 Fotona introduced the new generation SkyPulse® portable Er:YAG dental laser system, which can be tailored for each individual practice to meet the needs of the modern dental practice.


LightWalker line
Perfection in Laser Dentistry
LightWalker lasers are designed for dental perfectionists and all forward-thinking professionals who wish to upgrade their daily dental experience with new treatment possibilities that only the latest laser technology can offer. Following its launch, Fotona's LightWalker dental laser system quickly earned widespread industry acclaim and highly respected technology and innovation awards. LightWalker's patented QSP (quantum square pulse) mode represents an important technological advancement, improving the laser's interaction with dental tissues for optimized patient comfort, speed and clinical results.
LightWalker's state-of-the-art design, engineering and patented technologies have made it the world's fastest-cutting Erbium laser, outperforming even rotary burs in terms of speed and precision, while simultaneously offering a wide range of highly effective hard- and soft-tissue treatments. LightWalker's easy-to-select operating modes and advanced laser-beam delivery systems enhance the precision and performance of each laser treatment for optimal clinical efficacy.
From conservative dentistry, endodontics and implantology to periodontics and soft-tissue surgery, LightWalker lasers offer the most comprehensive list of clinical applications of any dental laser made today. LightWalker is also perfect for cosmetic dental procedures such as Fotona's gentle but highly effective TouchWhite™ laser tooth whitening. And with an optional aesthetic upgrade, the LightWalker can even be used for facial skin treatments, such as wrinkle reduction.
Typical treatment procedures with LightWalker are faster, easier to perform and with less pain and shorter healing times compared to conventional treatments.
Download the LightWalker product range brochure
SkyPulse line
SkyPulse®, a laser tailored for your practice!
SkyPulse® is a new generation of compact & portable Fotona dental lasers that can be tailored for each individual dental practice. The SkyPulse® Er:YAG laser platform comes in two variations: SkyPulse® Endo and SkyPulse® Versa.
Both models are equipped with a 2940 nm Er:YAG laser to provide a wide range of effective and safe treatment options (both soft and hard tissue) in the fields of periodontics, implantology, soft-tissue surgery and more. SkyPulse® is also able to produce exceptionally low-energy and short duration laser pulses optimized to generate a clinically effective photoacoustic effect for endodontic treatments using Fotona's SSP and SWEEPS® treatment protocols.
Download the SkyPulse product range brochure
Australian Dental Supplies Pty Ltd